I know there have been a couple summer reads posts on the blog already this month, and this is another one, but hear me out. A Facebook friend posted a "must read" list the other day, and every one of the books was intense–about mental illness, or cancer, or the Holocaust, betrayal, murder, suicide. I asked if anyone read happy books any more, and the answer was no. Really?
I will say that I don't always read happy books, and I definitely don't watch happy TV–I'm binge watching Bitten and Penny Dreadful at the moment–whoa. The books I write, although they have happy endings–a requirement in romance, of course–tend to be on the dark side. But every once in awhile, I need something light-hearted–the literary equivalent of an ice cream cone. And when I want to read happy, I'll usually pick up a romance.
But the Facebook exchange got me thinking. I can't remember the last time I read a happy book that wasn't a romance, although cozy mysteries come very close–my faves are the Aunt Dimity books by Nancy Atherton, and the Royal Spyness series by Rhys Bowen. Browsing through Goodreads, it's hard to find one–every description seems to contain the words "poignant," "deeply affecting," "deeply moving," "haunting," yadda yadda, which are usually code for "will make you bawl until snot comes out of your eyes." I'm sure they're great books, but they're not for me.
So my challenge for you, friends, is to help me come up with a list of feel good books for the summer. Happy, but not happy-ever-after. I found a few that look promising, and they're on my TBR list for an upcoming road trip to Massachusetts and Maine:
The Guernsey Literary and Potato Peel Society. The title alone is enough. I actually read and finished this book after I drafted this post. Read it. You must, must read it.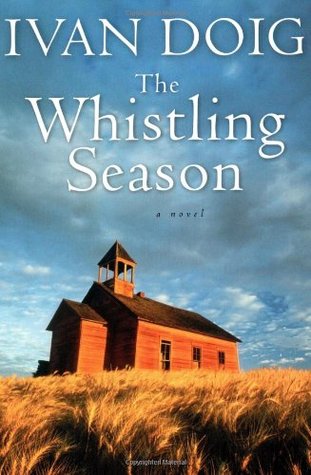 The Whistling Season. Aptly demonstrating the power of a good blurb.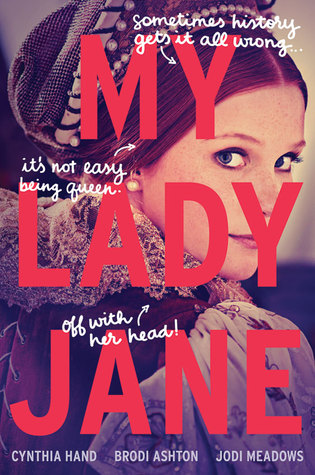 My Lady Jane. I'm not entirely sure how happy this will be–Lady Jane Grey didn't exactly have a happy ending–but I am intrigued nonetheless.
What books do you recommend, or have on your TBR list?
Marin McGinnis has been a voracious reader ever since she could make sense of words on the page, but she came fairly late to writing. She dabbled with a mystery in her 20s, but didn't start writing in earnest until after she discovered historical romance a decade or so later. While her very first manuscript will forever languish under the bed, the next one, Stirring Up the Viscount, won two contests in 2013 and was published by The Wild Rose Press in January 2015. Her next three books, Secret Promise, Tempting Mr. Jordan, and Treasure Her Heart, were also published by The Wild Rose Press. Check out her Bookshelf for more info. Marin lives in a suburb of Cleveland, Ohio with her family. She is represented by Margaret Bail of Fuse Literary.