This weekend marks the start of summer. 'Tis the season of weddings (I'm sitting in the airport, on my way to Oklahoma for my nephew's wedding, as I type this), vacations, no arguments with the kid about homework, warm and lazy afternoons spent reading by the neighborhood pool, firefly chasing, evenings on the patio drinking sangria with friends, and, hopefully, lots of writing as well.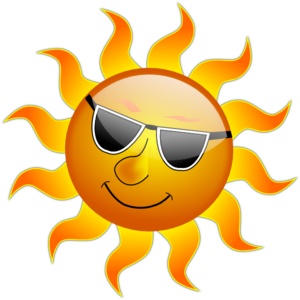 Summer is also the season of writing conferences. I went to one a few weeks ago, hosted by my local Northeast Ohio RWA chapter. It was fun, informative, a bit exhausting. I consider it preparation for my first trip to the RWA National conference in July, which will, I expect, be like the NEORWA conference on steroids. Lots of steroids. I honestly can't wait.
Because I'm too tired to keep writing–I had one of those nights where you wake up every 20 minutes because you're neurotic about oversleeping–I will ask you: What's your favorite part of summer? What are you most looking forward to this year? And if you've been to RWA Nationals, feel free to share some tips!