So, one of the most important things to do before putting your work out there, for sale, for everyone in the whole world to see, is to edit it. And not just your own edit, because if there's a thing every writer out there knows, it's that you need objective eyes. Whether that be with a critique group or with a professional editor.
We. All. Need. One.
With us today from Lemon Editing Group, we've got JoSelle Vanderhooft to answer all our pressing questions. If you like what she has to say, maybe you send her a quick email! 🙂 Or find her on the web. Home * Twitter
***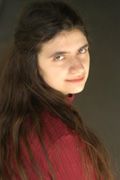 How would you define success as an editor? I feel successful when an author tells me not only that they improved their manuscript because of my suggestions, but that they learned more about their craft along the way.
What kinds of editing (or what part of editing) do you most (and least) enjoy? Why? I enjoy polishing each sentence the most–I think line editing is one of my strongest talents as an editor–but helping an author create a more cohesive, logical, and fascinating world is at the top of my list too.
My least favorite thing? Trying to figure out why Microsoft Word's features break in such spectacular ways.
When someone gives you something to edit, what do you do? I get to it right away and go through the manuscript thoroughly, doing whichever service the author has hired me to perform. I like to create style sheets for books–basically lists of character names, places, and in-book terms that may be spelled unusually–and to create letters outlining my thoughts on the book and what I think the author can do to improve it.
What made you choose editing? My path to editing is actually as long and winding as it is atypical. I studied literature, playwriting, and just about every aspect of theatre in college and was on track to have a job as a literary manager or a dramaturg someday. If "dramaturg" is an unfamiliar term, think of a researcher and editor who works with a playwright and/or a director on a production. I must have been thinking about this definition a lot when I decided I'd try my hand at editing an anthology while working as a dramaturgy intern. I found the techniques and thought processes I was learning on stage applied just as well on page. A year later, I left the theatre world to pursue editing and journalism full time. Although life in the rehearsal room didn't work out for me, I wouldn't be the editor I am today without my time spent working in the theatre.
What really gets your engine revving in a book? [in other words] What do you like to see in the submissions you get at Lemons Editing Group? Books that step outside genre conventions and give me the lives of characters who don't often get to star in a romance. I particularly love, for example, books where the hero and/or heroine (or heroes and heroines for a same-sex romance) are disabled, LGBTQ, of color, middle aged or older, or people who would be called "fat" or "overweight." Humanity has so much variation; I like to see it reflected in the books I read.
What is one of your writing pet peeves? the phrase "there was something about him/her that made [protagonist's name] take interest," or any variations on that wording. It's often hard to describe what attracts us to an individual, but in a novel, I want to see specificity!
Do you have a favorite author? If so, who is it and how have they influenced your career? Well, since I started out as a playwright and dramaturg: William Shakespeare. His work gave me a love of language–and playfulness with language–as well as the ability to analyze and explain truly complex characters. I wouldn't be an editor without him!
Just for fun:
Leather or lace? Lace! Prettier and more animal-friendly.
Black or red? Black. I was a goth '90s kid.
Satin sheets or Egyptian cotton? Egyptian cotton!
Ocean or mountains? Mountains. I grew up in Utah and now live in Florida. The ocean has nothing on the Rockies.
City life or country life? Country life. Cities are lovely, but I prefer quiet.
Hunky heroes or average Joe? Average Joe, always! I find people–both characters and actual, real people–to be at their sexiest when they're individuals with distinctive and somewhat flawed looks, rather than specimens of physical perfection.
Party life or quiet dinner for two? Quiet dinner for two, or maybe three.
Dogs or cats? Cats! I make no secret of my ambition to someday run a small-scale cat rescue that takes in cats with special needs and other "unadoptable" kitties.
***
Lemon Editing Group
When life gives you lemons, you make lemonade! But first you've got to squeeze them and zest them and add just the right amount of sugar… Just when you've got the mixture absolutely perfect, some bossy know-it-all comes along and tells you it tastes bad.
That's the experience a lot of authors expect when they approach an editor – their hard-won words being heartlessly picked over, criticized and judged.
That doesn't have to be the case. The reason we're in the business of editing is that we LOVE books. We live for them. We are to manuscripts what crazy cat ladies are to kittens – we want to play with them, nurture them and watch them grow into gorgeous, quirky, unique beings. We love books, so we love writers, and we want you to succeed.
That's why approaching an editor doesn't have to be an intimidating experience. We'll work with you to make sure your prose sizzles and your characters jump off the page. We'll nurse you through writer's block and discouraging reviews. And when you gain readers, reviewers and sales, we'll celebrate right along with you.
If you've been thinking about hiring an editor but have questions or concerns or don't know what to expect, drop us a line at LifeGivesYouLemons.edits@gmail.com and let us know what we can do to help you.
Beth jumps into life with both feet...or head first. Impulsive and spontaneous to a T, she joined Passionate Critters and never looked back. She loves writing and reading, which made this wonderful group of woman a perfect match for her.